Simplicity, cleanliness of line, juxtaposition of incongruous elements, and a certain air of whimsy are hallmarks of Jeffrey's sculpture whether it occurs in an abstract or organic form. For these reasons his art has been highly favored by architects, interior designers and planners who seek to discover an unusual or inspiring piece of art which enhances and completes a contemporary space.
Jeff Rutledge is based in Dayton, Ohio.

Jeff Rutledge is an accomplished sculptor and artist having sold and shown his work nationally and internationally. His art is well represented in both corporate and private collections. His work has been said to range from whimsical to poetic and striking.

In addition to the steel sculptures for which he is known, Jeff is also accomplished in print-making, painting and stone carving. He dedicates his life to creating art and inspiring others with his interpretations of the world around him. He states that "I enjoy working in steel because of its plasticity and its enduring nature". I consider my sculptures to be three-dimensional poems - visual meditations.
Types of Sculpture and Art:
Corporate Art
Residential Art
Fountains
Site specific art
Steel Sculpture
Stainless Sculpture
Wood Cuts & Etchings
Functional Art: Tables, Chairs, Gates
Oil Paintings
Other types of art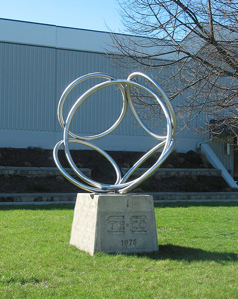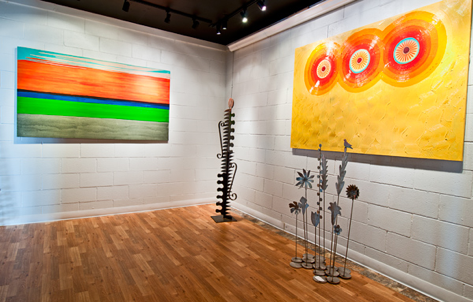 Brief: Jeffrey Rutledge's Art
Brief: About Jeff Rutledge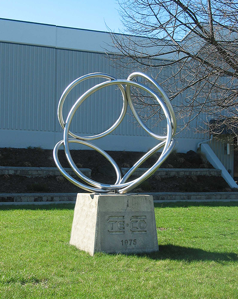 © Jeff Rutledge, All Rights Reserved 2012 Dayton, OH (937) 286-4697